Death Watch at Seattle Grace
Fans have been freaking out for the past several days about which character is about to meet his or her demise on Grey's Anatomy. Many viewers are in denial and are hoping this information is not true, however the head writer and executive producer; Shonda Rhimes has confirmed that a beloved character will die in the Season 8 finale on May 17, 2012.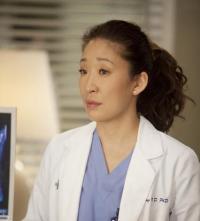 What's even more interesting is for months Shonda has denied knowing anything about contract negotiations for the six originals and has now said that she cannot comment about the contract status of her actors. That would indicate that she knows what's happening with her cast for next season. This is making fans very nervous about who it could be. Recently in an interview posted on Wetpaint; Jesse Williams as much as confirmed it would be an original cast member as he mentioned something about contracts.
The internet has been buzzing with spoilers for days now. One in particular was apparently leaked by an extra who had a role in the Season Finale, however Shonda claims there were no extras around during the filming of the finale. However, apart from Shonda confirming there would be a death in the finale, I generally cannot believe in much she says because she has lied in the past.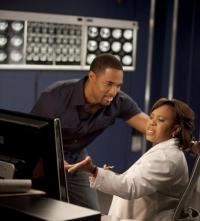 If you pay attention to what being written on forums, Facebook and the like; fans are divided on this issue and many have gone as far as saying that they will not watch the show anymore should certain characters leave. These opinions largely apply to Meredith and Derek fans, and Callie and Arizona fans. Much speculation and theories have been written about who it is that will meet their demise on May 17. I think we can be reasonably sure that the upcoming death is about contract negotiations not going well. I don't believe for one minute that Shonda would kill off a beloved character for fun or laziness (as some people have claimed). Usually when a character is killed off a popular series it is about contracts, the actor's personal life or issues with the network. From what we have heard, the Grey's Anatomy cast and crew are one big happy family. There has been no gossip about individuals not getting along. Not since Katherine Heigl shot her mouth off.
A lot of the talk has been about George O'Malley's death and when Shonda brought up that issue and said that after that she learnt there were certain characters you can't kill; I think she was admitting she may have made a mistake killing George off. However T R Knight made it clear he did not want to return to the series. That statement tells me that she cannot kill off her most popular characters. Meredith Grey would fall into the category, obviously. Cristina Yang would run a close second. Not because of Yang's popularity with fans, but it would be more about Sandra Oh as a talent. If Sandra Oh was to leave; I believe Shonda would leave the door open for her to come back as a guest star or on recurring status. I feel it would be suicide to let such a talent get away and let's face it; Sandra Oh is the most talented actress on the show.
Much of the debate has been about the character of Derek Shepherd. It is common knowledge that Patrick Dempsey has talked about leaving, and has also confirmed he will stay given he can negotiate a contract that allows him to race. If Patrick Dempsey were to leave, would Shonda kill off the character. That depends on whether she can convince Patrick to come back as a guest star. If ABC manage that, then I think Derek Shepherd will live. I also think the death of Derek Shepherd would really upset the fans; and would be a huge risk to the ratings. Many fans have stated they are done with the show if this happens. Shonda said in her interview she was worried about fans stoning her in the streets. Does this mean it could be Derek that dies?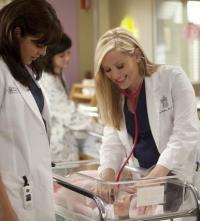 Moving on to Callie and Arizona. This couple have a huge fan following, especially within the gay and lesbian community. If something were to happen to these two characters; Shonda could lose half her viewers. I don't think that she would kill off her girls, simply because Shonda is extremely proud of her lesbian relationship on the show. Callie is a much loved character; Arizona not so much, however there are plenty of fans who love them and would be pretty angry to see anything happen to their Calzona (as the fans have dubbed them). It would also be very difficult to film such intense scenes given Jessica Capshaw's pregnancy. So I'm doubting that it's Arizona and I really hope it's not Callie.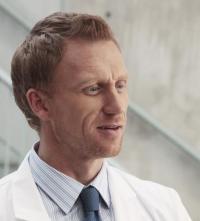 This whole thing could easily be a wind up, and the character that is being written out is not so beloved to the fans. It could be that everyone signed on for Season 9, and Shonda is trying to build drama for the finale and next season. It was said a while back that they all wanted to return. So perhaps it is not contact related. When Henry (Scott Foley) died in episode 9, Dark was the Night, was that leaked? Did the fans know before it happened? I read everything I can find online about Grey's and I did not come across anything. I only realised it was going to happen when Henry started coughing up blood in episode 8, Heart Shaped Box. Having said that, I believe it was common knowledge that Scott Foley was going to True Blood. That's not to say that he could not have done both.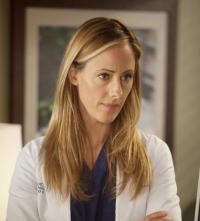 Update: 9 May 2012, 8.32 am; TV Line confirms that all Grey's Anatomy originals have signed on for another two years. http://tvline.com/2012/05/09/greys-anatomy-ellen-pompeo-patrick-dempsey-sign-new-contracts/ I guess we have to wonder how true this is, and whether this news has been leaked by ABC to throw fans off the trail of whose dying in Season Finale. However it does make sense that this information would be released, because I think (not sure about this) the network have to announce their show renewals by 15 May 2012. I'm sure I read that somewhere.
Therefore I have to say this again. Is this a wind up to get ratings? Will the character be as important as Shonda is insinuating? This is anyones guess and it could work out that we will not know until Season 9 returns in September. The thing about knowing the original's contract status kind of ruins any cliff-hanger that Shonda has written. Not many fans will believe it if it looks as though any of the originals have died.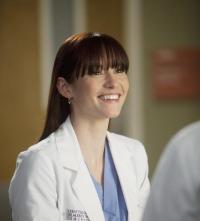 Now that the news about has broken, many fans are speculating about Lexie. The character of Lexie Grey does have a big fan base, and it would be a loss for many viewers, however if Shonda was not sure about Ellen Pompeo signing back on, she would not get rid of the other Grey. On the other hand; we don't know what she knew about the contracts; she said almost two weeks ago that she could not comment and I don't think the cast had finished filming then.
So what do you guys think? Sound off in the comments or connect via Twitter or Facebook.
To read more about Grey's Anatomy, Please visit me at http://janelle-coulton.suite101.com/
Box Set; Grey's Anatomy Seasons' 1-7 Available at Amazon:
Copyright © 2012 Janelle Coulton