Not Responsible Screens 26 May 2011 at 8.30pm EST on Channel 7.
Without giving too much away, Meredith begins having trouble seeing and it look as though her fertility drugs are to blame. Will she choose being pregnant over her career.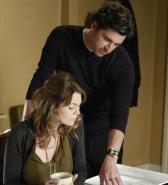 Meredith and Derek's house plans; Meredith realises she is unable to see properly.
Mark makes it very clear to Callie and Arizona that he takes his role as father seriously. Arizona admits to Callie that their current situation is not her dream.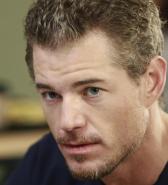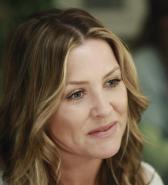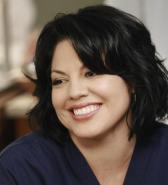 Mark and Arizona and a pregnant Callie.
Adele Webber is admitted to the hospital again, much to the worry of the Chief. He has Dr Bailey do a full work-up and Dr Bailey recommends that Derek take a look, as Adele's recollection of events are inconsitent with the facts.
Bailey and Adele
Christina and Owen have a fight because Christina does not want to have children and April see's another side of Dr Stark, the new pediatric attending. he asks April on a date, which totally surprises April and most of the viewers, however I can see a budding romance developing between the two of them.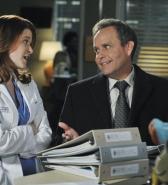 Dr Stark and April Kepner
Make sure you tune in at 8.30 tonight on Seven as we are two weeks away from the unmissable musical episode event everyone's been talking about and the season finale screens in around six weeks time.
Janelle Coulton
To get more gossip about Grey's Anatomy visit me at:
http://janelle-coulton.suite101.com/
http://www.jel1.webs.com/
Photos courtesy of TVfanatic.com
Copyright © 2011 Janelle Coulton