So Grey's Anatomy is off on hiatus again in the US. ABC won't be showing a new episode until the 15 March 2012. See schedule of events below.
MAR 8 | Grey's Anatomy: Repeat
MAR 15 | Grey's Anatomy:
8.17
One Step Too Far
MAR 18 |
The Songs Beneath The Show
- Grey's Anatomy Event
MAR 22 | Grey's Anatomy:
8.18 The Lion Sleeps Tonight
MAR 29 | Grey's Anatomy: Repeat
8.19 Heart Of A Child
APR 5 | Grey's Anatomy:
Information courtesy of
http://sandraohnews.com/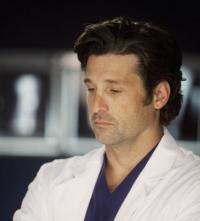 With eight episodes left in this season it is assumed Grey's will be wrapped up for another season sometime in May or June and yet still no word on who's staying and who's going. One wonder how on earth Shonda Rhimes, Creator of the show will end the season. The mind boggles.
It is hoped that we will have an answer soon; simply because it would be nice to give the characters that are not staying some kind of closure with their storylines. Hopefully they will all be staying, at least for another season if not longer.
To read more about Grey's Anatomy, Please visit me at
http://janelle-coulton.suite101.com/
Picture courtesy of
http://tvfanatic.com/
Copyright © 2012 Janelle Coulton