Grey's Anatomy - Live Show March 2012
Meet and greet the stars from Grey's Anatomy at a live concert in LA when they perform songs from the famous TV show in front of a live audience.
Recently on

Sandra Oh News

a report was published that the Grey's Anatomy cast will perform at Royce Hall; at the UCLA campus in Los Angeles, eleven cast members will sing songs from the show.
The upcoming concert will feature: Sandra Oh, Jessica Capshaw, Justin Chambers, Eric Dane, Chyler Leigh, Kevin McKidd, Sarah Drew, James Pickens Jnr, Sara Ramirez, Kim Raver and Chandra Wilson. This special event which has been titled 'Songs Beneath the Show' will occur on
March 18, 2012
at 8pm. Tickets are available from $55 up to $250 for a special VIP ticket which entitles the holder to meet and greet with the stars of Grey's Anatomy.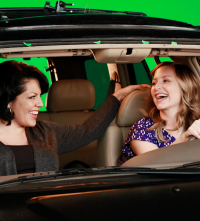 This upcoming event will raise funds for the Actor's Fund. The Actors will perform songs from the musical episode of last season and other tunes from the Grey's Anatomy book of song. The evening will examine how music has been an integral part of telling the stories on the show. It will also provide fans with a rare glimpse behind the scenes and the mechanics of how the show is put together.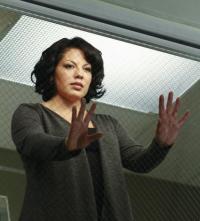 Ellen Pompeo and Patrick Dempsey Not Singing
No mention has been made of whether Ellen or Patrick will attend this special event however, as they are not included in the list of actors which was posted on
Sandra Oh News
it is assumed that they will not be attending or singing. It's no surprise that Patrick will not be singing with the cast; given he refused to sing when filming the 'Musical' episode last season. It is assumed by many fans that Patrick either cannot sing or does not like to.
However; Ellen Pompeo stated last year that she loves to sing and she really enjoyed making the 'Musical' episode and told Shonda Rhimes that she wanted to sing more. So it is surprising that she will not be there on March 18. Perhaps Ellen has other engagements, she certainly seems like a very busy woman.
This event would be worth attending simply to witness the talent of Sara Ramirez and Chandra Wilson, not to mention Chyler Leigh whose singing blew many fans away. However, the actress I would want to meet would be Sandra Oh. She may not have sung in the 'Musical' episode, (I can't remember if she did) but she is the most talented actress to come out of Grey's Anatomy, possibly because she gets the best material written for her; as an actress, she is blows me away every episode.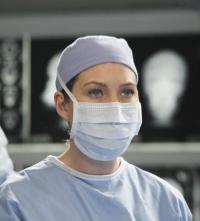 Tickets Went on
Sale
15 February 2012
Tickets to this event will no doubt sell out rather quickly, so if you live in the Los Angeles area and would like to see this event, tickets can be purchased by e-mailing:

mthomas@actorsfund.org

or online at

Ticketmaster

.

You can also reserve tickets by calling 310 825 2101.
To read more about Grey's Anatomy, Please visit me at
http://janelle-coulton.suite101.com/
Copyright © 2012 Janelle Coulton